Software Training
On-Site
If you need to get up to speed quickly on how to operate a software product, we offer training at your site.
The training is hands on and we will step you through all the key elements.
In addition we would help set up your specific data.
The duration is typically 3 hours per software product.
Telephone / Web Based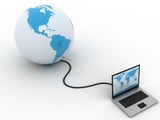 This would be done in a remote fashion either by telephone or web based method.
With you in front of the computer, we would direct you through the operation of the software.